Philips Hearing aids Reviews And Latest Consumer Update
Denmark has recently announced the introduction of the Philips best-branded hearing aids in the market. Generally, this company is claimed to provide high-quality hearing aids with outstanding reliability.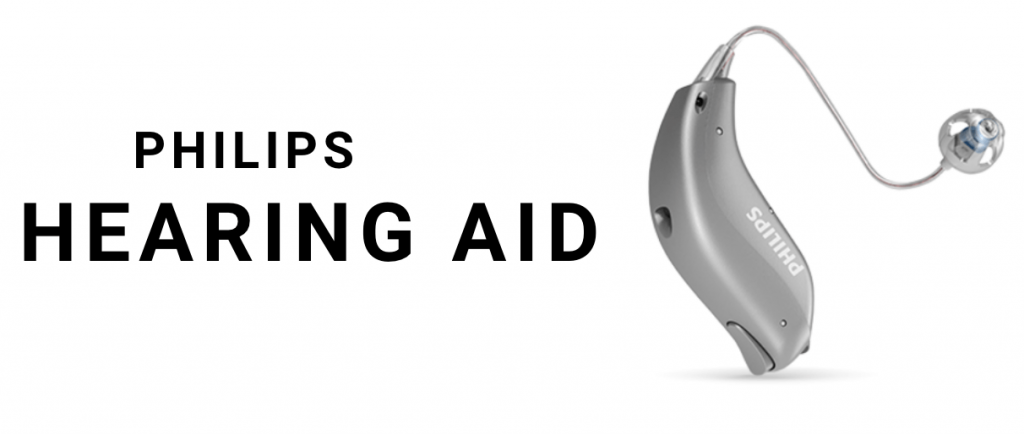 Essentially, Philips hearing aids are designed to perfectly enhance the user's hearing experience and also aid stay connected to the world and to others.

In most cases, the significant problem for individuals suffering a hearing loss is having smooth communication in noisy places. Fortunately, Philips takes groundbreaking and best technology to offer high level and high quality of hearing improvements in noisy environments.

Philips Hearing aids Review Features Overview

According to the manufacturer, these hearing aids have two specific technologies in the market use SoundTie and SoundMap. The sound map is the particular management system of different devices that creates a sound of the Philips hearlink.

It amplifies user's voices alongside making them clearer even in challenging environments through lowering noise. Further, these features can also ensure your sound details are very audible.
On the other hand, SoundTie is the connection best modern technology which connects Philips hearLink.

Moreover, it makes the activities such as watching your Tv or accessing the phone more enjoyable. In addition, Sound Tie offers intelligent interaction with smartphones alongside helping HearLink users to perfectly stay connected with distant family and friends.


What is Philips soundmap best noise control?
Generally, soundmap technology is made of three specific sound processing pillars amplification, noise control, and feedback cancellation. According to the maker, these three core technologies tend to feature effective-in-class innovations.
This is one of the interesting features in Philips hearing aids which changes the amount of compression applied right to speed depending on the noise present.
Besides, they claim that when the signal is fully cleaned it's further transferred to the sound map amplification and this is where compression takes place to have audibility of clear sounds details.
This is a specific name given to this noise control combination system. Essentially, it consists of effective directionality utilizing two active microphones where noise reduction feature.
According to the official website, this twin-microphone best noise estimation is designed to ensure perfect access to speech information.[ Read: Widex Features And Technology]
SoundMap feedback best canceller
This is a recent breakthrough control system that Demand released with new additions. This device is fully equipped with all feedback detectors which make the Philips stable and virtually whistle-free instruments.
Philips HearLink accessories
Remote microphone
This audio clip functions the same as the remote microphone. This means someone can give it to his friend who speaking and still hear their voice directly and clearly in these hearing aids. It is perfect to help someone hear better even in complex situations.
This device offers the best remote control functionality also. This means someone can utilize an audio clip similar to the remote control. Further, help you to eventually control HearLink hearing aids volume, the switch programs followed by turning them off and on remotely.
This remote is designed as a handy pocket size with program buttons and volume control
This adapter can allow someone to eventually connect audio or Tv source directly on his hearing aid utilizing very low technology. Besides, the sound comes out fantastic and cannot drain the cordless outrageously.
Best types of Philips hearing aid Hearlink customs
Generally, the modern is made with three different ear models at each technology level. And that is CIC, IIC, IC, and ITC made for iPhone hearing to make users comfortable and happy.
Hearlink completely in the canal ( CIC)
This type is perfect for moderate-severe to mild hearing losses. It is barely visible right from outside and worn completely in the user's ear canal. Further, this device is accessible in five levels of modern technology.
Hearlink Invisible in the canal( IIC)
This is the smallest hear link instrument which fits deeply in the user's ear canal for supreme discreetness. In essence, this hearing aid is perfect for moderately severe to mild hearing loss. Further, it is accessible in five different levels of modern technology.
ITC provides different options for the individualization comprising the volume control and program button. Further, this device was almost made for the iPhone hearing device.
Generally, it is a good device that offers different selections per individual and it is perfect for moderate-severe to mild hearing losses. In addition, this device is accessible in five different levels of modern technology.
Philips hearing loss accessories
This allows the user to typically connect the audio or television directly without worrying about battery levels due to the low power it consumes
This device is designed to even turn the user's hearing aids to a wireless headset for direct sound streaming from different wireless devices such as smartphones, stereos, and computers.
Philips remote
This is a small but functional remote control that is easy to utilize to eventually program and volume buttons
The benefits links to this brand
Low-frequency enhancement to ensure that the sound coming from other devices like mobile phones and Tv are transmitted clearly
Amplification and SoundMap noise control work together when it comes to focusing on reducing unwanted noise and directionality most probably in the social situations where amplifying clear your speech is a major priority
Designed with seamless connectivity to different apple devices
Coloured and shaped for all discreet use
The rechargeable cordless selection is accessible
Extended dynamic range let better clarity of any loud noises via augmented input signal range
The Cons
Connectivity was only designed with apple devices in the mind
One model only is appropriate with the profound hearing loss
Final verdict on Philips Hearing aids Reviews
Discreet, ergonomically shape, and designed to solve a wide range of hearing loss, Philips can be a good recommendation for you. This can be the best time to treat your hearing loss finally. In this case, sign up with licensed hearing professional care today and determine the type of hearing loss you are suffering from. From there the journey towards your healing will begin.
The above is the most used and common hearing aids designed to treat and even cure hearing loss. And the good thing is that you have gotten a clear understanding of them and how helpful they are. Many users have positively recommended Philips worked magic on their hearing loss problem, you also try it. Good luck