Starkey Livio hearing aids are among the flagship brand recently in the market. This company was created back in 1967 and initially became wide worldwide. Starkey has invested in development and research delivering different innovations in wireless technologies, sound processing, and miniaturization.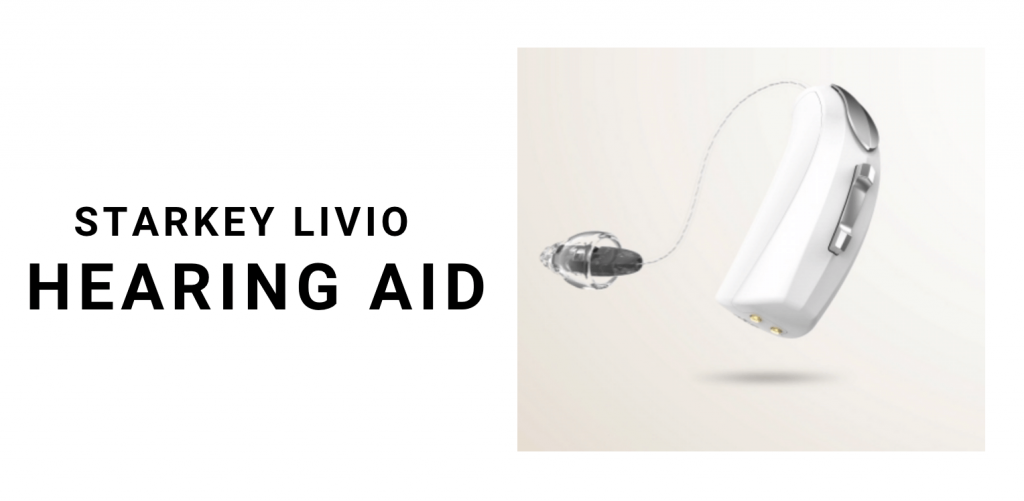 Generally, Starkey makes different levels of hearing aids programmed by audiologists or even other related hearing health professionals depending on the user's hearing tests.
Below is how Starkey hearing aids works
First, the patient should visit a hearing professional or local audiologist and find out if your issues require Starkey hearing aids. Some of the Starkey hearing aids are delivered equipped with the state of the art technology which allows the user to stream phone calls and music.

Further, they let the patient utilize Thrive hearing control best app to typically control your hearing aid setting right from your tablet or smartphone. Essentially, this app can control below three settings:

This is keeping track of patient steps, social engagement, and dairy activities. Plus it is delivered equipped with perfect fall detection alongside heart rate monitoring.
This controls the clarity and sound quality with the speech enhancement features as well as noise control. Further, it allows the patients to create presets for often settings. Also Read: Widex Hearing Aids: How Does It Work?
This allows someone to ask Thrive assistance questions in case of any troubleshooting problems. Essentially, someone can also request remote adjustments to his hearing aids even without requiring a scheduling office visit. The good news is this specific app can also transcribe conversations to a user's smartphone.
Starkey exclusive Al features
However, it is better to note that the below features are accessible by purchasing.
Communicate with individuals who speak other different languages through translation tools right in Thrive app.
This can detect when someone falls and also sends alert SMS contacts.
This feature helps enhance the speech understanding for individuals with significant hearing loss.
This makes immediate and smart adjustments
MultiFlex Tinnitus Pro
This creates a customizable and comforting sound stimulus that the user and his hearing professional can typically fine-tune to eventually soothe the exceptional irritating sounds that you hear.
The app allows the hearing wearers to effectively share information such as social engagement, hearing aid usage, and physical activity with pre-selected individuals. [Also read: Otofonix Hearing Aids]
Top Starkey livio hearing aids versions
This operates with the Livio Al to typically perform activity tracking, wellness tracking, language translation functions, and brain health tracking.
Besides, all the versions of this specific version have access to iOS audio streaming, hearing aid finder for phone calls alongside multimedia audio, personalized listening programs, hearing-aid best remote control, audio notifications, and accessories for any wireless audio from Bluetooth devices.
These devices are delivered in many styles comprising the behind ear and receiver in canal. Essentially, this family offers enhanced sound processing and also includes the best rechargeable solution which enables an entire day hearing in overnight.
Halo is manufactured for the iPhone family such as noise reduction, advanced sound processing, and directional microphones for a clear understanding of the user's speech even in challenging listening conditions.
They offer wireless streaming of phone and audio calls right from iOS devices. The geotagged memories in the smartphone can inform your specific hearing aids to mechanically switch the program modes when tagged in locates like work or home.
This series is delivered in form of different factors ranging from right behind the ear to the receiver in the canal. They eventually aid fresh hearing aid wearers to adjust their new sounds automatically by adjusting them time after time.
Further, they feature frequency and active shifting to effectively replicate the high-frequency sounds even at lower frequencies which are heard easily.
Starkey hearing aids accessories and apps
Generally, Starkey offers a wide variety of accessories that enhance hearing performance even in hard listening conditions while on your phone, watching TV, or in other different ways. However, to typically learn about the best accessory that can work for you consider consulting your professional healthcare supplier.
Related: Philips Hearing Aids Reviews: Features Model And Lates Prices
This hearing aid can help decrease atrophy while increasing the hearing capability. Further, they can also help slow down cognitive decline linked with many people's hearing loss.
Fortunately, these hearing aids are claimed to increase the users earning power.
Come with the best Thriving hearing control accessories and app
Come with state of the art technology
Styles for different of hearing loss
The Cons
In most cases, Starkey is not covered by insurance
Larger models might cause discomfort right behind users ear and might be challenging for people who wear glasses
Conclusion
Starkey hearing aids vary depending on features and models. Besides, most hearing professionals provide the best hearing aid payments methods. Further, they are delivered in different options and customizable.
We love how they have capability to simply adjust hearing aids via Thrive healing accessories and app. The company still creates different styles of aid that fit each individual preference for comfort and appearance. Therefore, if you are struggling with hearing loss this one might fit you, try them out.