Beltone Imagine is among the international and dependable companies selling a wide range of best hearing aids worldwide and in different styles.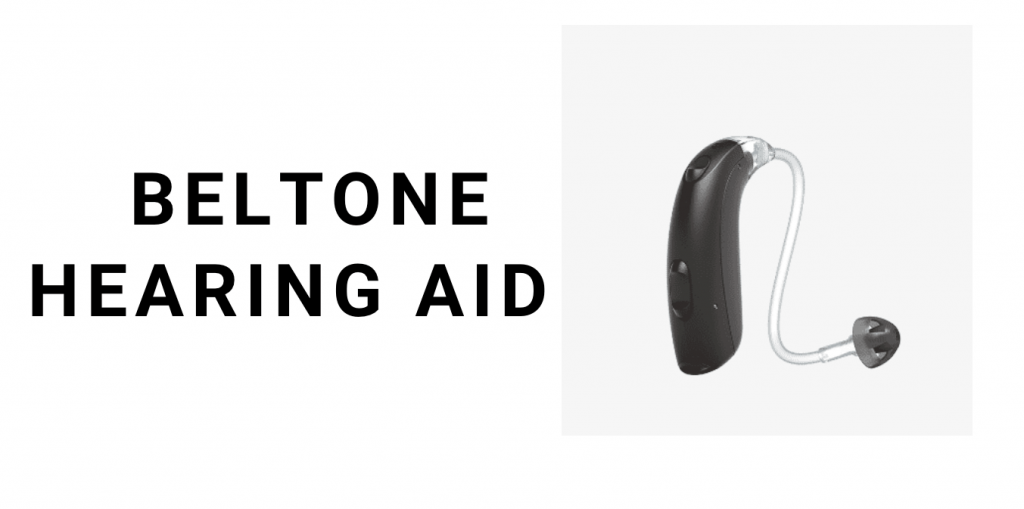 According to the manufacture and different Beltone hearing aids reviews from users and the manufacturer, each purchase from this company guarantees the best hearing evaluations, free customer support, hearing care services, and cleanings.

Essentially, Beltone offers a specific app for chosen models which allow remote adjustment for users. Imagine is the recent model of hearing aid from Beltone with advanced technology and extra level of help to users.
Introducing Beltone Imagine Hearing Aids
This type of hearing aid was back introduced in 2020 where it was the first worldwide model which utilized a combination of the receiver in-ear and microphone based on Beltone. This new technology can offer natural sound by delivering and filtering optimal sound also in any noisy environment.

Besides, this new technology may distinguish many sounds and ensure focus on essential ones. This means someone can listen right to grandkids play outside and without any distracted via the sound of cars and wind passing by.
Further, Imagine is very compatible with Android smartphones and Apple devices so the users can stream the audio right from their favorite devices to hearing aids.

In addition, this type of hearing aid comes with a rechargeable cordless that can last for about 30 hours. It comes with two specific microphones and a third microphone that is integrated into the speaker inside the user's ear canal. Besides, this idea makes sense when it comes to pinna and canal acoustic perspectives.
The key features of Imagine Beltone
Imagine hearing aid is made with wireless streaming of the audio right to hearing aids from different android smartphones too. This connectivity is beneficial to many of us since about 80 percent of worldwide people depend on android devices and phones.
Beltone has collaborated with different most used streaming to offer perfect hearing implants and hearing aids using Bluetooth wireless technology.
Generally, these new Imagine hearing aids are delivered with the best intergraded lithium-ion stable rechargeable cordless. Besides, their charging station is designed to supply overnight charges that last your hearing aid for the entire day.
Further, the premium charger is still accessible that offers extra three complete charges at once. Essentially, both chargers come with equipped LED indicator illumination for showing charging statures of the user's hearing aids.
On the other side, the premium charger comprises extra LED indicator illumination that shows the charging status of your charger by itself. [Also Read: Best Rechargeable Hearing Aids For Severe Hearing Loss]
CorssLink directionality 3 and Ultra focus
This is another best and helpful feature of this new hearing aid. Imagine is best binaural beamforming directionality that utilizes microphones from hearing aid to typically create a perfect hyper directional microphone array.
In this case, the new and exceptional chip platform enables ear-to-ear active wireless streaming right between hearing aids. Imagine uses this binaural connection to eventually create a more focused, stronger beam for the sounds in front of the user.
Wireless apps and accessories
You will love how this Imagine hearing aid perfectly work with wireless accessories comprising audio streaming devices, remote microphones for TVs and phones, and handheld best remote controllers. Further, they also work with smartphone apps where the hearMax app offers remote control capabilities.
HearPlus app offers simple but best remote control of users' hearing aids. Further, the smart remote app is used with direct line wireless and active wireless to eventually manage the audio steaming right from Phone, Tv, and music players.
Imagine family is designed with eight attractive colors that can match the user's hair tones and skin. These colors comprise Champagne, sparkling silver, warm grey, gold, Espresso brown, Bronze, and Deep Black. Besides, the premium and standard chargers are a shade of grey.
The Benefits of Using Beltone Hearing Aids
Enhances capability to localize sounds
According to the manufacturer, this type of hearing aids is made to enhance localization cues. This is the ability for users to realize where the sounds are from and this helps you to understand speech against any noise. Also Read: Starkey Livio Hearing Aids Reviews
This is the degree of focus the ability for the user to hear over anything else around him. This technology makes the sound quality and natural.
The sound quality of streaming is stable and excellent and can stream right from different smartphones, android phones and apple phones.
This is the capability for the expert audiologist to typically fine-tune hearing aids.
It comes with an impressive look
This hearing aid has a cosmetic design that is different and exceptional compared to traditional ones. It sits so nicely on your ear and is very comfortable.
This hearing aid is manufactured through Bluetooth low energy to provide seamless communication in different devices.
Some Disadvantages:
Cannot buy hearing aids online
Relatively high prices
Alternatively, you can try Widex hearing aids.
How can someone buy Beltone hearing aids?
Some hearing aids categories allow the customers to purchase their hearing aids via the website. However, Imagine will require someone to visit their official website located near you. In this case, call Beltone and make an appointment to meet with a licensed hearing specialist for a quick hearing evaluation.
Besides, all the hearing aids given to users are customized to typically support their ear anatomy and hearing loss specifically. Further, you will also get a comprehensive introduction about your new Imagine hearing aids to be able to follow the specialist after appointments with adjustments and questions.
What to consider when purchasing Imagine Beltone?
First, get a specialist check-up
Check the warranty
Beware of any misleading claims
Ask about the trial period
Your budget
Final thoughts
Beltone Imagine Hearing Aids provides some of the advanced hearing instruments recently in the market. Essentially, these devices integrate with Android and iPhone devices allowing the user to have direct streaming and also use rechargeable batteries. Imagine is perfect for severe to mild hearing loss and it is a discreet model that is serving the latest hearing technology.